We are proud to say, we did it...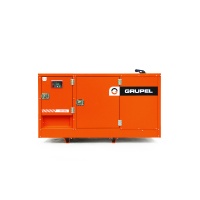 Today we received the second trailer load with ORANGE POWER from Grupel.sa for the Dutch market. New arrival stock generators 40 kVA up to 450 kVA are ready for sale, direct from our own stock at the company warehouse in Neede (the Netherlands).
We have several open and soundproof models available, our hot-line +31651512454 was already overloaded since our customers got the message of arrivals.